ARCHIVES: DECEMBER IS…It's Christmas Time!…National Drunk Driving Awareness Month!…
coffeebreakwithfriendswebsite@gmail.com
SHOP TILL YOU DROP –FOOD FACTS – RECIPES – FIT AND FABULOUS
 POLITICS  – FASHION – HEALTH AND WELLNESS –FITNESS – SPORTS–
 MENS FASHIONS – BEAUTY –INSPIRATION – PARENTING  –WORLD NEWS – FINANCE
DECEMBER IS…
MERRY CHRISTMAS!
Christmas is both a sacred religious holiday and a worldwide cultural and commercial phenomenon. For two millennia, people around the world have been observing it with traditions and practices that are both religious and secular in nature. Christians celebrate Christmas Day as the anniversary of the birth of Jesus of Nazareth, a spiritual leader whose teachings form the basis of their religion. Popular customs include exchanging gifts, decorating Christmas trees, attending church, sharing meals with family and friends and, of course, waiting for Santa Claus to arrive. December 25–Christmas Day–has been a federal holiday in the United States since 1870.  
As we go about our busy days leading up to Christmas…we must all try to remember that
JESUS IS THE REASON FOR THE SEASON!…
Share the Peace of Jesus as you go about your day…
As the Peace begins with you…from  a simple smile to an act of kindness…
the TRUE MEANING of CHRISTMAS will be shared and hopefully passed along as 
a TRUE CHRISTMAS GIFT!
GOD BLESS!…AND HAVE A MERRY CHRISTMAS!
Medjugorje Christmas Day Messages
Today, December 25, 2011,
Our Lady appeared to the visionary Marija for her regulard monthly message, and also to Jakov for his annual apparition.
The following message was given to Marija:
"Dear children! Also today, in my arms I am carrying my Son Jesus to you, for Him to give you His peace. Pray, little children, and witness so that in every heart, not human but God's peace may prevail, which no one can destroy. It is peace in the heart which God gives to those whom He loves. By your baptism you are all, in a special way called and loved, therefore witness and pray that you may be my extended hands to this world which yearns for God and peace. Thank you for having responded to my call."
At the last daily apparition to Jakov Colo in 1998, Our Lady told him that from then on he would have one apparition a year, every December 25th, on Christmas Day. This Christmas, Ja kov's apparition began at 3:30 pm and lasted 11 minutes. Our Lady delivered the following message:
"Dear children! Today, in a special way, I desire to take you to and give you over to my Son. Little children, open your hearts and permit Jesus to be born in you, because only in this way, little children, you yourselves will be able to experience your new birth and set out with Jesus in your hearts towards the way of salvation. Thank you for having responded to my call."
 MERRY CHRISTMAS!
 THE HISTORY OF CHRISTMAS…
flv=
=
flv=

DECEMBER IS…
NATIONAL DRUNK AND DRUGGED DRIVING
PREVENTION MONTH!


December has been designated National Drunk and Drugged Driving Prevention Month, a time to raise awareness about the consequences of driving under the influence of alcohol and drugs. Click here to read the proclamation from President Barack Obama.
MADD has these tips to help ensure everyone's safety this holiday season:
Designate a sober driver before celebrations begin.
Never serve those under the age of 21 alcohol.
Plan safe parties, including providing non-alcoholic drink options to guests and not serving alcohol the last hour of the gathering.
Be prepared to get everyone home safe in case your plans or individual circumstances change.
Tie One On for Safety
Show your support for law enforcement and for MADD's Campaign to Eliminate Drunk Driving. Tie a red ribbon on your antenna or affix your window decal as a pledge to drive safe, sober and buckled up during the holidays and throughout the year.
Red ribbons and red ribbon window decals are available by contacting your local MADD affiliate.
Give the Gift of a Designated Driver
During this time of year when drunk driving crashes are most prevalent, MADD aims to deter individuals from driving drunk and encourage them to plan ahead and designate a sober driver, or arrange another safe ride home, before embarking on their holiday festivities. MADD's Give the Gift of a Designated Driver campaign is designed to encourage people to volunteer to be a designated sober driver for their friends and family during the holiday season.
Click here to download a coupon that says "Tonight, I'll be DD."
Education promotes prevention. Take a stand against impaired driving…
According to USA Today, more than 1.5 million people were arrested in the United States last year for driving drunk and at least that many are estimated to have driven under the influence of drugs.
Drunk and drugged drivers continue to haunt our roads and highways causing more than 17,000 Americans to die each year; in 2003, 17,013 people died in an alcohol-related traffic crash. According to the Centers for Disease Control and Prevention, impaired driving will affect one in three Americans during their lifetimes.
In an effort to increase community awareness, December is National Drunk and Drugged Driving (3D) Prevention Month. First started in 1982 by President Ronald Reagan, this national holiday has experienced increased community support and continues to promote safer streets on a daily basis.
National Commission Against Drunk Driving Statistics
41 percent of all traffic crashes are alcohol-related.
Nearly 600,000 Americans are injured in alcohol-related traffic crashes each year.
Someone dies in an alcohol-related traffic crash every 30 minutes. Every two minutes someone is hurt (nonfatally injured) in an alcohol-related accident.
Three out of every 10 Americans face the possibility of being directly involved in an alcohol-related traffic crash during their lifetime.
Centers for Disease Control and Prevention – Impaired Driving Facts
Each year, alcohol-related crashes in the United States cost about $51 billion (Blincoe et al. 2002).
Most drinking and driving episodes go undetected. In 2001, more than 1.4 million drivers were arrested for driving under the influence of alcohol or narcotics (FBI 2001). That's slightly more than 1 percent of the 120 million self-reported episodes of alcohol-impaired driving among U.S. adults each year (Dellinger et al.1999).
To further decrease alcohol-related fatal crashes, communities need to implement and enforce strategies that are known to be effective, such as sobriety checkpoints, 0.08% BAC laws, minimum legal drinking age laws, and "zero tolerance" laws for young drivers (Shults et al. 2001, Shults et al. 2002).
Drugs other than alcohol (e.g., marijuana and cocaine) have been identified as factors in 18% of motor vehicle driver deaths. Other drugs are generally used in combination with alcohol (NHTSA 1993).
Male drivers involved in fatal motor vehicle crashes are almost twice as likely as female drivers to be intoxicated with a blood alcohol concentration (BAC) of 0.10% or greater (NHTSA 2003a). A BAC of 0.08% is equal to or greater than the legal limit in most states.
At all levels of blood alcohol concentration, the risk of being involved in a crash is greater for young people than it is for older people (Mayhew 1986). In 2002, 24% of drivers ages 15 to 20 who died in motor vehicle crashes had been drinking alcohol (NHTSA 2003b ).
Young men ages 18 to 20 (too young to buy alcohol legally) report driving while impaired almost as frequently as men ages 21 to 34 (Liu 1997).
In 2002, 22% of the 2,197 traffic fatalities among children ages 0 to 14 years involved alcohol (NHTSA 2003c).
Adult drivers ages 35 and older who have been arrested for impaired driving are 11 to 12 times more likely than those who have never been arrested to die eventually in crashes involving alcohol (Brewer 1994).
Nearly three quarters of drivers convicted of driving while impaired are either frequent heavy drinkers (alcohol abusers) or alcoholics (people who are alcohol dependent) (Miller 1986).
The statistics, though horrifying, help us to realize how imperative educating our community is. It could help save a life…
By: Mary Whitmore
Smoking Marijuana Doubles Risk of Fatal Accidents
Larger Doses Can Triple the Risk, Study Finds
By Buddy T, About.com Guide
Updated June 18, 2011
About.com Health's Disease and Condition content is reviewed by the Medical Review Board
Jun 18 2011
Driving after smoking even a small amount of marijuana almost doubles the risk of a fatal highway accident, according to an extensive study of 10,748 drivers involved in fatal crashes between 2001 and 2003.A study by the French National Institute for Transport and Safety Research published in theBritish Medical Journal found that seven percent of drivers involved in a fatal highway crash used marijuana. READ MORE>>
Related Information


Fundraisers.com Features This Month's Cause
Safe Kids Worldwide is a global network of organizations whose mission is to prevent accidental childhood injury, a leading killer of children 14 and under. Safe Kids Worldwide was founded in 1987 as the National SAFE KIDS Campaign by Children's National Medical Center with support from Johnson & Johnson. Safe Kids Worldwide is a 501(c)(3) non-profit organization located in Washington, D.C.


Read more… International Safe Toys and Gifts Month 



The Elizabeth Glaser Pediatrics Aids Foundation creates a future of hope for children and families worldwide by eradicating pediatric AIDS, providing care and treatment to people with HIV/AIDS, and accelerating the discovery of new treatments for other serious and life-threatening pediatric illnesses.


The Elton John AIDS Foundation encompasses a broad spectrum of services supporting men, women, young adults, children, infants, minorities and entire families living with or at risk for HIV/AIDS. Grants support programs and services ranging from education outreach programs, harm reduction models, early testing and treatment advocacy, legal aid, buddy programs, food banks, meal delivery programs, hospice care and adoption services for children orphaned and/or living with HIV.

Read more… Elton John AIDS Foundation

Read more… The Pediatric AIDS Foundation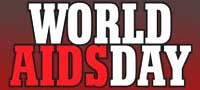 December 1st



Around forty million people are living with HIV throughout the world – and that number increases in every region every day. World AIDS Day, December 1st is an opportunity for people worldwide to unite in the fight against HIV and AIDS.



Read more… World AIDS Day
December Is Seasonal Depression Awareness Month
With the shortest days of the year falling in December, this is the peak time for seasonal affective disorder. Could it be a lack of sunlight that's causing your winter blues? Click through to learn more about SAD and what you can do to defeat seasonal mood changes.