ARCHIVE: BREEDERS CUP 2021
HOME – FASHION – BEAUTY – FITNESS – HEALTH – RECIPES   SPORTS—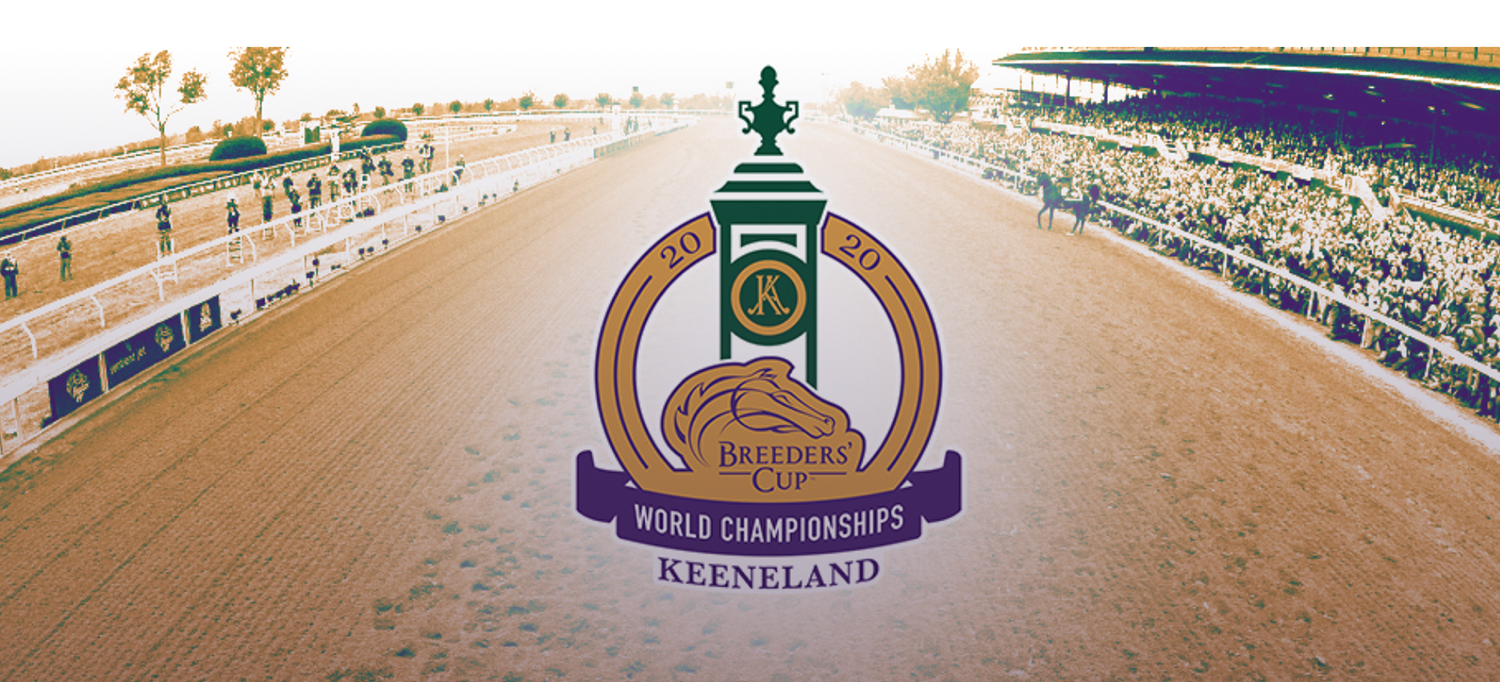 MINUTES TO POST!
BREEDERS' CUP 2020
Jerry & Suzee Bailey
It's Post Time!
Join our COFFEEBREAKWITHFRIENDS
"Table of Discussion," with
Hall of Fame Jockey Jerry Bailey,
who will share his favorite picks on these exciting two days of
 WORLD CHAMPIONSHIP Thoroughbred Horse Racing. 
In 1982 a group of prominent thoroughbred breeders from central Kentucky,
led by the visionary John Gaines, hatched a plan. Their idea was to create
a year-end, culminating championship for their sport. An event where the top horses
from across the world could meet to settle the age old question, who is the best.
An event that celebrated the champions of horse racing. They put it on a national platform
 to help  build a market for thoroughbred horse racing and breeding.
Their vision – The Breeders' Cup.
Check out the schedule below.
And don't forget to share your favorite picks or questions
on this two day event where the best meet the best!
Visit Jerry or Suzee on Twitter or Facebook!
http://@jerrydbailey
@suzeebailey
or e-mail us at:
coffeebreakwithfriendswebsite@gmail.com
We look forward to hearing from you!
The Breeders' Cup is horse racing's last hurrah of the year. Horses from around the globe will compete in 14 races over two days, with the Breeders' Cup Classic closing out the weekend. Friday will see some of the most promising young horses run in 5 juvenile (2 year old) races. On Saturday, many of the richest horses, trainers and jockeys face off in 9 championship races, including the weekend's marquee race, the $6 million Breeders' Cup Classic.
The Breeders' Cup originated in 1984 as a year-end championship where the best meet the best, for North American Thoroughbred horses and their breeders. The brainchild of the late John Gaines, the former owner of Gainesway Farm, the Breeders' Cup was built by Thoroughbred breeders, for Thoroughbred breeders.
The Breeders' Cup changes tracks every year, with Keeneland hosting for the second time in Lexington, Ky., just down the road from where many of the horses competing in the event were bred.
Due to the COVID-19 pandemic, the 2020 Breeders' Cup will run without fans in the stands. Keeneland will also host again in 2022.
The Breeders' Cup runs from November 6-7. Friday's coverage runs from 2 to 5:30 p.m. ET, and Saturday's coverage runs from 12 to 5:30 p.m. Post time for the Breeders' Cup Classic is set for 5:13 p.m.
Friday, Nov. 6 schedule
Juvenile Turf Sprint (Post time: 2:30 p.m. ET) – $1 million purse
Juvenile Fillies Turf (Post time: 3:10 p.m. ET) – $1 million purse
Juvenile Fillies (Post time: 3:50 p.m. ET) – $2 million purse
Juvenile Turf (Post time: 4:30 p.m. ET) – $1 million purse
Juvenile (Post time: 5:10 p.m. ET) – $2 million purse
Saturday, Nov. 7 schedule 
Filly and Mare Sprint (Post time: 12:02 p.m. ET) – $1 million purse
Turf Sprint (Post time: 12:39 p.m. ET) – $1 million purse
Dirt Mile (Post time: 1:18 p.m. ET) – $1 million purse
Filly and Mare Turf (Post time: 1:57 p.m. ET) – $2 million purse
Sprint (Post time: 2:36 p.m. ET) – $2 million purse
Mile (Post time: 3:15 p.m. ET) – $2 million purse
Distaff (Post time: 3:54 p.m. ET) – $2 million purse
Turf (Post time: 4:33 p.m. ET) – $4 million purse
Classic (Post time: 5:13 p.m. ET) – $6 million purse
Watch NBC Sports' coverage of the 2020 Breeders' Cup starting with Future Stars
Friday on Nov. 6 – 2-5:30 p.m. ET (NBCSN)
Saturday on Nov. 7 –  12-2:30. ET (NBCSN )
NBC – ( 2:30-5:30). 
     Breeder's Cup 2020
SATURDAY
Jerry's Top Picks !
Filly & Mare Sprint
1-Belle's the One
2-Sconsin
3-Gamine
4-Sarengeti Empress
5-Speech
Turf Sprint
Got Stormy
Imprimis
Leinster
Oleksandra
Dirt Mile
Sharp Samuari
Knicks Go
Complexity
Art Collector
Filly & Mare Turf
Audara
Rushing Fall
Mean Mary
Peaceful
Cayanne Pepper
Sprint
Yaupon
Diamond Oops
Ferinze Fire
CZ Rockette
Mile
Kameko
Ivar
Siskin
Uni
Distaff
Monomoy Girl
Swiss Skydiver
Valiance
Harvest Moon
Turf
Magical
Mogul
Tarnawa
United
Classic
Improbable
Authentic
Tiz the Law
Tom's D'Etat
Maximum Security
---
---
---
Juvenile Turf Sprint–
1-Golden Pal
2-After Five
3-Ubettabelieveit
Juveniule Turf
1-Cadillac
2-Outadore
3-Battleground
4-Sealiway
Juvenile Filly
1-Dayuoutoftheoffice
2-Princess Noor
3-Simply Ravishing
4- Vequist
Juvenile Filly Turf
1-Campenelle
2-Plum Ali
3-Aunt Pearl
4-Oodnadatta
Juvenile Colts
1-Jackies Warrior
2-Essential Quality
3-Sittin on Go
4-Reinvestment Risk
Suzee's Favorites!
Juvenile Turf Sprint
1-Golden Pal
2-Momos
3-Cowan
4-Lipizzaner
Juvenile Turf presented by Coolmore America
1-Sealiway
2-New Mandate
3-Battleground
4-Outadore
Juvenile Fillies
1-Princess Noor
2-Simply Ravishing
3-Dayoutoftheoffice

Juvenile Fillies Turf
1-Aunt Pearl
2-Campanelle
3-Plum Ali
4-Alda
Juvenile
1-Jackie's Warrior
2-Essential Quality
3-Sittin On Go
4-Reinvestment Risk
5-Camp Hope
---
---
---
Kentucky Derby:
Tiz the Law tries to impose order in year of chaos
Marty McGeeSep 03, 2020
Barbara D. LivingstonTiz the Law trains at Churchill Downs on Wednesday.
If he wins the Kentucky Derby on Saturday, he would go on to Pimlico for the Preakness and a shot at the Triple Crown.
LOUISVILLE, Ky. – It's finally here, although not as we know it. The Kentucky Derby will be run for the 146th time Saturday at historic Churchill Downs, its shape and form tainted by a four-month postponement, an ongoing coronavirus pandemic, widespread social unrest, and the disappointment of tens of thousands of would-be revelers being told not to bother coming.
Indeed, this will be a Run for the Roses unlike any before – while also being one to harken back to the greats of the game. Equine legends such as Spectacular Bid (1979) and Seattle Slew (1977) were the most recent odds-on choices to win the Derby, and a heavy favorite with an unprecedented record for a Derby starter will be looking to pull through for the multitudes of offtrack bettors punching his number into their advanced-deposit wagering accounts.
Tiz the Law, a New York-bred, is the 3-5 morning-line favorite in a field of 17 in a Derby that will be run at 1 1/4 miles before a mostly empty grandstand and clubhouse. The colt's emphatic victories in the June 20 Belmont Stakes and Aug. 8 Runhappy Travers in this skewed season are the main reasons he'll be the first odds-on Derby favorite since Arazi faded to eighth at 9-10 in the 1992 running. Victory at a short mutuel would place Tiz the Law on threshold of becoming racing's 14th Triple Crown winner, with only the Oct. 3 Preakness at Pimlico left to go.
Barclay Tagg trains Tiz the Law, a bay Constitution colt with a flashy blaze, for the Sackatoga Stable of Jack Knowlton and partners. The team is familiar with Derby delirium, having won the 2003 running with the New York-bred gelding Funny Cide. They're confident of winning a second one, if only Tiz the Law keeps performing as he has.
Tiz the Law has used a stalking style to great effectiveness, rating patiently for jockey Manny Franco before putting his dazzling speed on display. Tagg is hoping for something similar once the Derby gates open shortly after 7 p.m. Eastern on Saturday.
"This horse just does what you ask him to do," he said. "He's strong and he's on the muscle right now."
A win by Tiz the Law would make Tagg, 82, the oldest trainer to win a Derby. Art Sherman was 77 when California Chrome won in 2014.
Tiz the Law and Franco will break from post 17 and be surrounded by the other two program favorites, Honor A. P. (post 16, 5-1) and the speedy Authentic (post 18, 8-1), both in from California. Only one other from the 14 runners inside of the favorites is listed as low as 15-1. That is another California horse, Thousand Words (post 10), who with Authentic will be looking to land their Hall of Fame conditioner, Bob Baffert, into a tie for most Derby wins by a trainer (six) with the great Ben Jones. All others in the Derby field are 20-1 or higher on the morning line, including eight 50-1 shots, none of whom seem to have much chance to win.
The trail to this Derby has been long and eventful. As the trainer of red-hot prospects Nadal and Charlatan, Baffert actually stood the best chance to win Derby 146 if it had been run on its original May 2 date, but both of those colts eventually were sidelined by injury. As the spring and summer unfolded and Tiz the Law strengthened his grip on the top spot of the 3-year-old division, a number of would-be challengers also emerged, most notably Art Collector, but he, too, was declared from contention earlier this week with a minor injury.
Unfortunately, an 11th-hour defection came Thursday afternoon when King Guillermo, owned by retired Major League Baseball slugger Victor Martinez, was scratched. Trainer Juan Carlos Avila said during the morning that the colt had come up with "a little problem" and later announced on Twitter that King Guillermo was being withdrawn after developing a fever on Wednesday afternoon. Avila indicated that the Preakness Stakes on Oct. 3, which this year falls as the final leg of the Triple Crown, is under consideration if the colt recovers swiftly.
Meanwhile, Baffert is looking for Authentic to show his customary quicks under John Velazquez after being the last horse loaded into a new, custom-made 20-stall starting gate that Churchill acquired to render obsolete its former two-gate system. Both the extreme inside and outside gates will be left empty, with the 17 starters loading in between. With King Guillermo's late scratch, gates 1, 2, and 20 will be left empty.
Authentic held on for a narrow win in the July 18 Haskell at Monmouth Park over Ny Traffic in the final Derby prep for both colts. Both maintained steady breeze schedules prior to arriving here early this week from opposite coasts.
"I've really seen a big difference in Authentic since his Haskell win," Baffert said. "He's maturing now. He shipped a lot better than he did going to the Haskell. He's probably my best chance, but he is going to have to break well from that post."
Thousand Words slumped badly in the spring before rounding back to form, winning his final prep in a mild upset of Honor A. P. in the Shared Belief five weeks ago at Del Mar.
"He's steady, and the mile and a quarter is not going to be a problem," Baffert said.
"I don't feel like this is my Derby to lose. I can win it, but things have to go right. And that's what the Derby is all about. You've got to have a lot of luck."
It is Honor A. P. who is being given the best chance to keep Tiz the Law from a Triple Crown bid. The Honor Code colt is represented by the team of trainer John Shirreffs and jockey Mike Smith, who teamed to win the 2005 Derby with 50-1 shot Giacomo.
"He's really coming into this very well," Shirreffs said. "I'm very happy with him."
Honor A. P. came to full prominence by winning the 1 1/8-mile Santa Anita Derby on June 6. His midpack style may have been compromised by the small field and shorter 1 1/16-mile distance of the Shared Belief, and Shirreffs is hoping swift early fractions in the Derby will play into Smith's hands.
Among the longshots, maybe Max Player, Major Fed, or Attachment Rate could help blow up the exotics. All have shown a willingness to close late, especially if the pace gets too hot.
The purse for the Grade 1 Kentucky Derby is $3 million. This is the first time since 2003 that fewer than the 20-horse maximum was entered.
With spectators barred because of the pandemic, maybe a few thousand people still will be on hand Saturday instead of the usual 150,000 or so, with owners, trainers, track employees, invited media, and other "essential personnel" admitted. They're likely to see protesters outside the track gates following promises by various social-justice leaders to demonstrate.
The Derby is carded as the last of 14 Saturday races. First post is set for 11 a.m. Eastern, with the Derby scheduled for 7:01 p.m. NBC will provide extensive television coverage starting at 2:30.
–additional reporting by Nicole Russo
Kentucky Derby:
Art Collector out with minor foot ailment
Marty McGeeSep 01, 2020
Coady PhotographyArt Collector likely would have been the second betting choice in the Kentucky Derby.
LOUISVILLE, Ky. – Art Collector, the likely second wagering choice Saturday in the 146th Kentucky Derby at Churchill Downs, is out after suffering a minor foot ailment.
The bombshell of bad news spread quickly Tuesday morning at Churchill and beyond, shortly after Art Collector did not appear on the track. A subsequent Churchill release said trainer Tommy Drury reported "the colt nicked the bulb of his left front heel with a hind hoof while galloping Monday at Churchill" and that because of strict medication rules, the horse could not be treated with an anti-inflammatory so close to the race.
Art Collector, bred and owned by Bruce Lunsford, had won all four of his races this year by open lengths, including the Blue Grass Stakes and Runhappy Ellis Park Derby.
Drury said the injury is very minor and that he will be able to point Art Collector to the Oct. 3 Preakness at Pimlico. The colt left Churchill already has returned to Drury's main base at the Skylight training center just east of Louisville.
"He grabbed himself yesterday morning training," said Drury. "It was still very sensitive this morning. When I took my thumbs to palpate the bulbs of his heels, you could still tell it was pinching him. I had to make a choice. Your horse has to always come first. To run in a race of this caliber and trying to compete against the best 3-year-olds in this country, you've got to be 110 percent. To me, it wouldn't have been fair to Art Collector, even though it's slight, knowing that there's an issue of any kind.
***************************
Kentucky Derby:
King Guillermo will scratch after spiking a fever
Nicole RussoSep 03, 2020
Tom KeyserIf King Guillermo recovers quickly, the Oct. 3 Preakness is a possible next start.
King Guillermo will be scratched from Saturday's Kentucky Derby after developing a fever on Wednesday afternoon, his trainer, Juan Carlos Avila, said on Thursday.
King Guillermo turned in a regular gallop on Wednesday morning, but did not train on Thursday morning. Avila said that the colt had developed "a little problem" and would be thoroughly examined by a veterinarian. He posted on his Twitter account just after 4:30 p.m. on Thursday that the colt would indeed need to withdraw from the race.
"Unfortunately, we will not be at the Kentucky Derby this Saturday," Avila wrote in a translated tweet. "A fever yesterday afternoon took us away from this great dream. [The first priority] is the health of our King Guillermo, who will be ready to show that he is one of the best in the country sooner rather than later."
Avila indicated that the Preakness Stakes on Oct. 3, which this year falls as the final leg of the Triple Crown, is under consideration if the colt recovers swiftly.
King Guillermo was 20-1 on the morning line for the Kentucky Derby after winning the Grade 2 Tampa Bay Derby in March and finishing second in a division of the Grade 1 Arkansas Derby on May 2 in his final prep. The colt, who is owned by retired Major League Baseball player Victor Martinez, was to have been ridden by Samy Camacho in the Derby. Both Avila and Camacho were participating in the Derby for the first time.
King Guillermo's scratch will leave a field of 17 for the Kentucky Derby. The colt had drawn Post 6. With his withdrawal, posts 1, 2, and 20 will be left empty in the new 20-stall starting gate.
Kentucky Derby and Oaks Preview
Jerry's top Choices!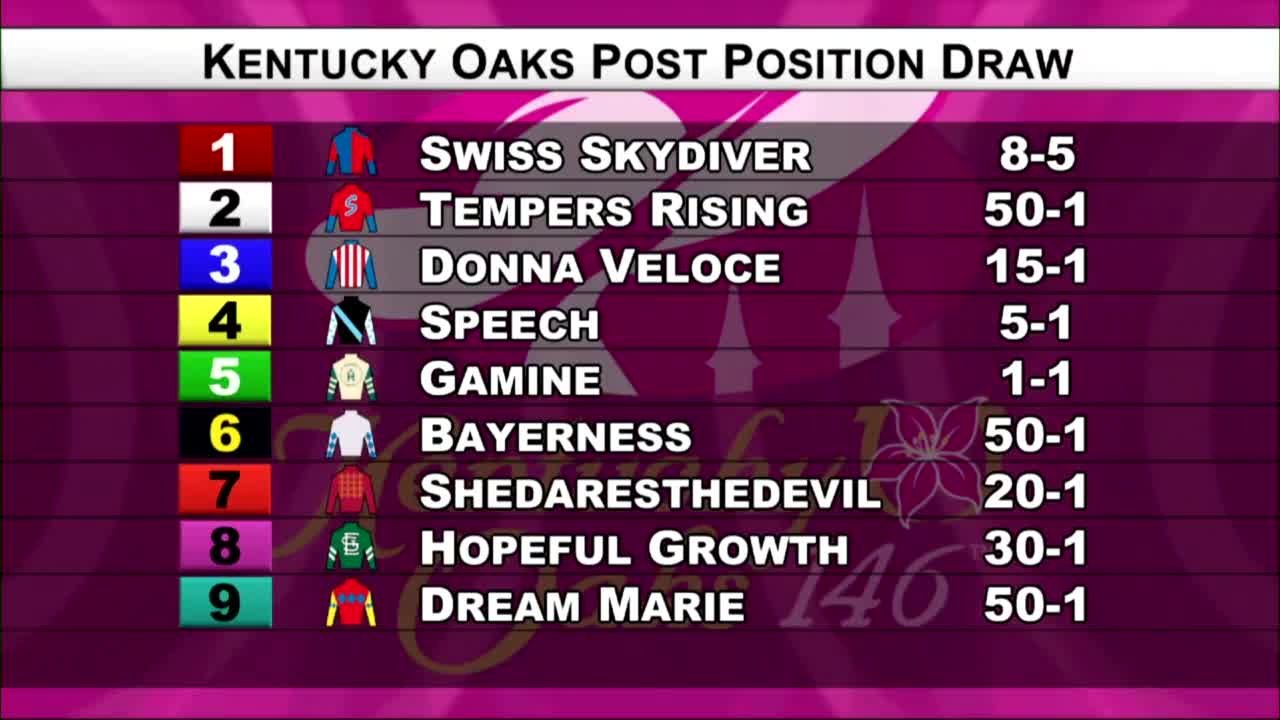 THE OAKS
To me this is all about three fillies. Gamine, Swiss Skydiver and Speech.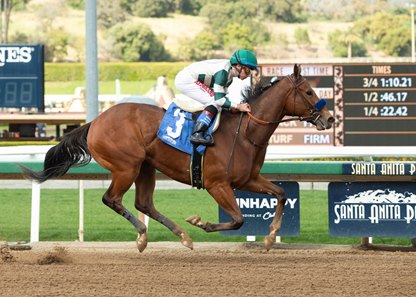 1- GAMINE
She has clearly been the fastest of all the fillies(and the colts for that matter) using her brilliant speed to open up insurmountable leads and hasn't been challenged much in her last two wins by a combined total of 25 lengths but both of those races were at considerably shorter distances so the question is can she be as effective at this longer distance of a mile and an eighth?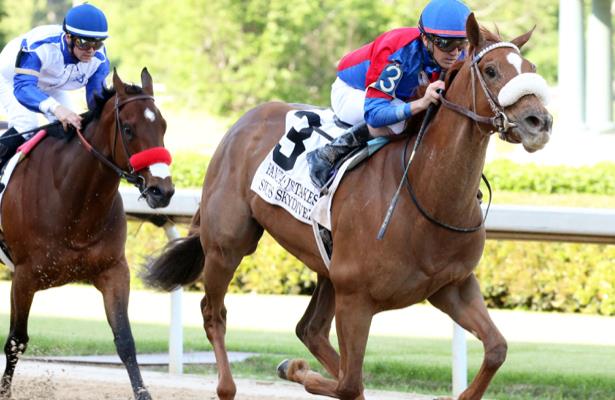 2-SWISS SKYDIVER 
LIke Gamine she has plenty of early speed but unlike Gamine she has the ability to settle just off the early pace if necessary and win doing it. The distance is no problem for her and if she can be close enough to Gamine turning for home think she will win
3- SPEECH
Has come the closest to beating Gamine this spring when coming within a head at Oaklawn park earlier this spring. Since then she was beaten by Swiss Skydiver in California but bounced back to win the Ashland in Lexington very impressively.
************************************************************************************************************************************************
THE DERBY
1-TIZ THE LAW–
He's the 3/5 morning line favorite and deservedly so. He's won more races, more money, and run considerably faster than any other horse in the race. Tactically he has no weaknesses because be breaks fast from the gate, has tactical speed to get a good early stalking position and he has a high cruising speed. Lifetime he has won six of his 7seven races but the only defeat came here at Churchill Downs last fall when he was third. That race was on a muddy track and with the weather forecasted to be sunny and 80, he should get the fast track we know he likes.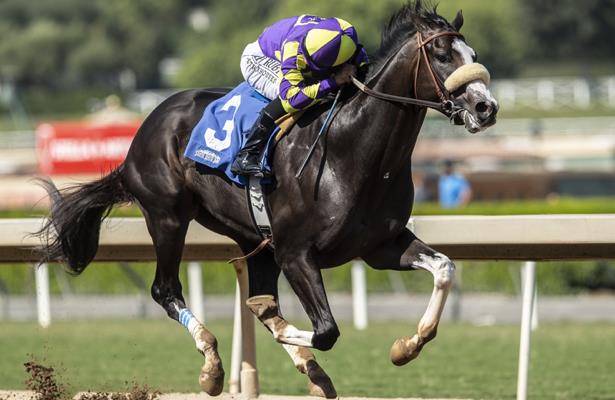 2-HONOR AP
Is the clear second choice in this race. His record of two wins in five starts doesn't sound that impressive but he's the second fastest horse behind Tiz the Law and he's bred to like this longer distance.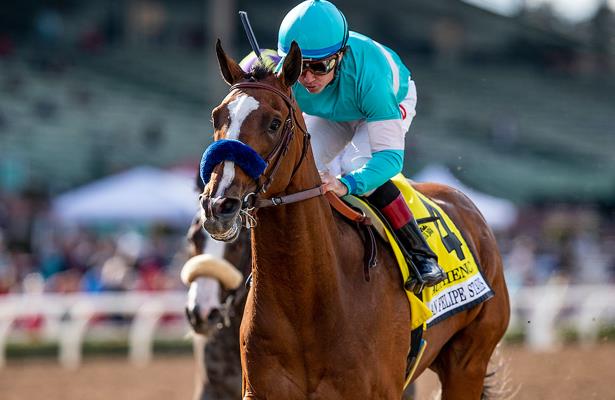 3-AUTHENTIC
Trained by Bob Baffert he is most likely the controlling speed of the race and is four for five lifetime. The biggest question with him is the distance. His last win was in the Haskell stakes at Monmouth at one mile and an eighth and after leading the entire race he was life and death to hang on by a nose so the extra eighth of a mile is a concern.
4-NY TRAFFIC
 My fourth choice in the race. He's been second in his last three races but the most recent was a fast closing miss to Authentic in the Haskell. He has tactical speed and shouldn't have to contend with much "Kentucky traffic" in terms of horses in this race.
Suzee's Top Choices 
THE OAKS
1-SWISS SKY DIVER
2-GAMINE
3-SPEECH
TEMPERS RISING – PANDEMIC LONGSHOT 😉
THE DERBY
1-TIZ THE LAW
2-HONOR AP
3-SOLE VOLANTE
LONG SHOT – SOUTH BEND -MOTT TRAINED-AND IT'S COLLEGE FOOTBALL SEASON😉
*****************************************************************
Road to the 

2020 TRIPLE CROWN???
Mint Juleps, at Belmont Park? The Mile and a half Belmont Stakes is now the First leg of the Triple Crown???  Oh no…it's no longer a mile and a half, it's now a mile and an eighth???  So let's get this straight…the Belmont Stakes has now gone from being the longest leg of the Triple Crown, to the Shortest…the last leg of the Triple Crown to the First…and the races will have to have canned cheering and applause since no fans are allowed do to Covid 19 safety measures.  Is this part of the "New Normal?"
Welcome to 2020 Covid Triple Crown!
 Usually the last of the threeTriple Crown races, the Belmont Stakes was postponed from Saturday, June 6 to Saturday, June 20 due to the COVID-19 pandemic. The distance was shortened from 1 1/2-miles (12 furlongs) to 1 1/8-miles (9 furlongs) "to properly account for the schedule adjustments to the Triple Crown series and overall calendar for 3-year-olds in training," the New York Racing Association said in a statement.  The Kentucky Derby and Preakness Stakes which usually  preceded the Belmont Stakes, were postponed because of the coronavirus pandemic. The Kentucky Derby is now expected to take place on September 5, while the Preakness Stakes is scheduled for October 3.  Very interesting!
The Belmont is run on the dirt track (also known as "Big Sandy") at Belmont Park in Elmont, New York. It was first raced in 1867, making it the oldest jewel in the Triple Crown (and the fourth oldest race in North America). However, the race wasn't run in 1911 or 1912, which is why the Kentucky Derby is still the longest continuous sporting event in the country. The Belmont was cancelled in 1911 and 1912 after New York State passed anti-gambling laws that failed to exempt horse racing. (While horse racing was suspended at Belmont Park, the Wright Brothers brought airplane races to the track for a 10-day event in October 1910. The highlight was a race to the Statue of Liberty, which drew a crowd of 150,000 to watch the start and finish.) Interesting!
Jerry'sTop 5!
 BELMONT 2020 FAVORITES!
1. Tiz the Law.. this colt by Constitution and out of a Tiznow mare(thus the name) has and continues to be the top rated three year old in the country. That rating come because of his wins this winter in the Holy Bull and Florida Derby at Gulfstream Park. He has enough tactical speed for his young jockey Manny Franco to place him wherever he likes in the early portion of the race.
2. Tap It To Win..Certainly a "late bloomer", he's won his only two starts this year but they were allowance races in which the talent pool was questionable so he is certainly stepping up in class but his last win was at Belmont and the time was extremely fast and only 16 days ago while leading gate to wire. He will attempt the same tactics in the Belmont and  has a chance if left alone on the lead for much of the race.
3. Sole Volante– this colt ran only 10 days ago in a wining effort in a Gulfstream Park allowance race but it was an easy victory. He is a dead closer from way back and his chances increase if there is a challenge to Tap it to Win during the early portion
of the race creating a fast and tiring pace.
4. Pnuematic– An improving colt form the barn of Steve Asmussen was most recently third to the talented Maxfield in the Matt Winn stakes at Churchill Downs on May 23. Since Maxfield would have been a clear second choice in this race had he run, respect must be given to this colt.
5. Modernist– winner of two of his three 2020 starts which include the Risen Star stakes at the Fair Grounds hasn't run since March 21 when he finished third in the Louisiana Derby but was compromised by a bad outside post and subsequently has a very wide trip. With the four post today he shouldn't have a wide trip but could encounter traffic.
Suzee's Top Three!
1-Tiz the Law
2-Modernist
3-Tap It to Win
Below are the post positions and Belmont 2020 odds as of June 17:
1. Tap It to Win (6-1)
Trainer: Mark Casse
Jockey: John Velazquez
2. Sole Volante (9-2)
Trainer: Patrick Biancone
Jockey: Luca Panici
3. Max Player (15-1)
Trainer: Linda Rice
Jockey: Joel Rosario
4. Modernist (15-1)
Trainer: Bill Mott
Jockey: Junior Alvarado
5. Farmington Road (15-1)
Trainer: Todd Pletcher
Jockey: Javier Castellano
6. Fore Left (30-1)
Trainer: Doug O'Neill
Jockey: Jose Ortiz
7. Jungle Runner (50-1)
Trainer: Steve Asmussen
Jockey: Reylu Gutierrez
8. Tiz the Law (6-5) 
Trainer: Barclay Tagg
Jockey: Manny Franco
9. Dr Post (5-1)
Trainer: Todd Pletcher
Jockey: Irad Ortiz Jr.
10. Pneumatic (8-1)
Trainer: Steve Asmussen
Jockey: Ricardo Santana Jr.
Watch the 2020 Belmont Stakes on Saturday, June 20 from 2:45 p.m. to 6 p.m. ET on NBC, NBCSports.comand the NBC Sports app. 
---
Tiz the Law heavily favored off layoff in Belmont Stakes
David GreningJun 18, 2020
Barbara D. LivingstonTiz the Law is seeking his third Grade 1 win in the Belmont.
He won the Champagne at 2 and the Florida Derby in his last start on March 28.
Bet Now
ELMONT, N.Y. – Welcome to the *** Crown.
In the era of COVID-19 where everyday life everywhere has been impacted, Thoroughbred racing's Triple Crown series certainly has a different look. Two weeks after the Triple Crown would have concluded with the Belmont Stakes at 1 1/2 miles, the series kicks off Saturday with the $1 million Belmont now at a shortened 1 1/8 miles. Instead of being the last leg of a five-week sprint, it's the first leg of a 15-week marathon with the Kentucky Derby rescheduled for Sept. 5 and the Preakness four weeks later on Oct. 3.
The Belmont will be run in front of an empty Belmont Park grandstand. No fans or owners will be permitted to attend, part of the protocols put in place by state government and health officials to allow New York racing to resume earlier this month after an 80-day shutdown.
"I don't think there's any question that at the end of 2020 you can put a big asterisk by the whole year and the Triple Crown is certainly part of that," said trainer Todd Pletcher, who has two horses in the Belmont. "It's not going to be the same, it's going to be spread out over a much different time frame, different distances, different order. It goes without saying it's a non-traditional Triple Crown series. I don't think it would take away from the accomplishment of a single horse if they were able to win one, two, or three legs of it. These are still very difficult races to win."
In 2003, the New York-bred Funny Cide won the Kentucky Derby and Preakness but could not complete the Triple Crown and finished third in the Belmont. The same connections of that gelding, the Sackatoga Stable and trainer Barclay Tagg, are back with Tiz the Law, a dual Grade 1 winner who will be heavily favored in a field of 10 to win Saturday's Belmont.
Mark Casse, the trainer of Belmont contender Tap It to Win, says simply of Tiz the Law, "I think if you beat him you win."
It's hard to argue the point.
Tiz the Law is a Grade 1 winner at Belmont, having taken in the Champagne by four lengths last fall. In two starts this year, both at Gulfstream Park, Tiz the Law dominated the Grade 3 Holy Bull off an eight-week layoff and the Grade 1 Florida Derby off a nine-week layoff. He would have been ready to run back if the Kentucky Derby had been May 2 as scheduled. The delay does not seem to have impacted him, though Tagg is looking forward to finally being able to run him.
"He's feeling really good, he's sharp as heck," Tagg said Thursday following Tiz the Law's training session.
Perhaps the most drama Tiz the Law experienced this week was Thursday when a horse got loose and ran free while Tiz the Law was on the track. An outrider corralled the loose horse before he got near Tiz the Law, who proceeded to gallop 1 1/2 miles and visit the starting gate without issue.
The race could set up well for Tiz the Law, who breaks from post 8 under Manny Franco, who is riding his first Belmont.
Tiz the Law likes to come from two or three lengths off the pace, and there appears to be speed with Tap It to Win, who has the rail, and Fore Left, who will break from post 6. Tap It to Win is coming back just 16 days off a career-best effort, but Casse, who won the Belmont last year with Sir Winston, has had success running horses back on short rest.
John Velazquez will ride Tap It to Win, who, it would seem will be sent to the lead from his rail draw.
"If we get the same performance out of him again as we did two weeks ago, he may not win, but you'll know he's there," Casse said.
While Tap It to Win is coming back in just 16 days, Sole Volante is running in the Belmont 10 days after winning a one-mile allowance race at Gulfstream. Having not run since a second-place finish in the Tampa Bay Derby on March 7, his connections felt that race would bring him more forward than simply training up to the race.
"He wasn't at peak fitness going into that allowance, he needed that race to bring him into form and he's fresh and happy," said Andie Biancone, part-owner of Sole Volante and assistant trainer to her father, Patrick Biancone. "We did a little open gallop on Monday; if it was easy for him we would go, if it wasn't we would take the extra time and go to the Blue Grass. But he was so well you couldn't not send him."
Luca Panici rides Sole Volante from post 2.
Pletcher, a three-time Belmont winner, has two contenders in Dr Post and Farmington Road. After a setback following his debut last summer, Dr Post has come back with a maiden victory and a win in the Unbridled Stakes, both at Gulfstream Park. In the Unbridled, Dr Post got bounced around a bit but still managed to win after getting clear.
Pletcher believes Dr Post has the talent to win the Belmont, it's just a matter of whether "he's seasoned enough and mentally prepared enough" to beat a "quality horse like Tiz the Law," he said.
Farmington Road has just one win in six starts, but his late-running style could make him an upset candidate if the pace is swift enough and Tiz the Law fails to fire. Javier Castellano rides Farmington Road from post 5.
Max Player is coming off a 140-day layoff since he won the Grade 3 Withers on Feb. 1 at Aqueduct. Trainer Linda Rice had considered the Arkansas Derby on May 2 and the Matt Winn on May 23 for Max Player, but ultimately decided not to ship out of town and wait for the Belmont.
"Nobody wants to come into the Triple Crown off a five-month layoff, but he's trained well, we kept him at home, I'm happy with the way he's matured," said Rice, who could become the first female trainer to win a Triple Crown race. "I think it's just a matter of whether he's good enough."
Fore Left comes off a similar layoff as Max Player, having not run since winning the one-mile UAE 2000 Guineas at Meydan in February. He was rerouted from the seven-furlong Woody Stephens to the Belmont by owner Paul Reddam and trainer Doug O'Neill.
Modernist won the Grade 2 Risen Star before finishing third in the Louisiana Derby. Trainer Bill Mott and owner Marty Wygod were considering next week's Ohio Derby before Modernist turned in a strong workout here Sunday.
Pneumatic, trained by Steve Asmussen, is similar to Dr Post in that he's a lightly raced horse with a lot of upside. He is coming off a third-place finish to Maxfield in the Grade 3 Matt Winn Stakes.
Asmussen also sends out Jungle Runner, a horse who on paper seems overmatched.
The Belmont will go as race 10 of 12 on a card that begins at 11:45 a.m. NBC will be on air from 2:45 to 6 p.m. Eastern with the Belmont scheduled for 5:42 p.m.
The top four finishers from the Belmont earn qualifying points (150-60-30-15) to the Kentucky Derby.
According to weather.com, Saturday's forecast calls for a high near 80 with a 20 percent chance of showers or a thunderstorm.
Horse Racing's Triple Crown: 10 Fast Facts
Explore 10 facts about American horse racing's ultimate prize.
(Focus On Sport/Getty Images)
1. Sir Barton was the first Triple Crown winner in 1919.
Even though he was the grandson of 1893 English Triple Crown winner Isinglass, Sir Barton was a most unlikely thoroughbred to become the first to win the Kentucky Derby, the Preakness and the Belmont. Sir Barton was entered in the 1919 Kentucky Derby to set the pace for his more famous stable mate, Billy Kelly, but he ended up winning the Run for the Roses by five lengths. Just four days later in Baltimore, Sir Barton won the Preakness. (Present-day thoroughbreds have two weeks between the two races.) On June 11, 1919, the equine set an American record in defeating two other horses in the Belmont. It wasn't until the 1930s, however, that the sweep of the three races was widely referred to as the "Triple Crown."
2. There have been 13 Triple Crown winners.
Thirty horses have won the first two legs of the Triple Crown, but 19 of them failed to win the Belmont. In addition to Sir Barton, the other Triple Crown winners have been Gallant Fox (1930), Omaha (1935), War Admiral (1937), Whirlaway (1941), Count Fleet (1943), Assault (1946), Citation (1948), Secretariat (1973), Seattle Slew (1977), Affirmed (1978), American Pharoah (2015) and Justify (2018).
3. The longest gap in Triple Crown winners was 35 years.
After Affirmed's Triple Crown in 1978, the longest drought in Triple Crown history began in 1979 with Spectacular Bid's failed Triple Crown attempt at the Belmont Stakes, and lasted until American Pharoah won in 2015. There were plenty of near misses, however. Between 1979 and 2014 13 horses, including I'll Have Another, won both the Kentucky Derby and the Preakness, but not the Belmont Stakes.
4. There were seven years in which it was impossible to have a Triple Crown winner.
Winning a Triple Crown is a tough enough task, but there were years when it was simply impossible. In 1890, the Belmont and the Preakness were held on the same day, while in 1917 and 1922 the Kentucky Derby and the Preakness coincided on the calendar. The Preakness was not run between 1891 and 1893, while the Belmont was cancelled in 1911 and 1912 after New York State passed anti-gambling laws that failed to exempt horse racing. (While horse racing was suspended at Belmont Park, the Wright Brothers brought airplane races to the track for a 10-day event in October 1910. The highlight was a race to the Statue of Liberty, which drew a crowd of 150,000 to watch the start and finish.)
5. No filly has ever won the Triple Crown.
The filly Ruthless won the very first Triple Crown race, the 1867 Belmont. Only two female thoroughbreds have captured the Belmont since, however. (In fact, only 22 fillies have ever competed in the event.) Three fillies have won the Kentucky Derby, and five, the most recent being Rachel Alexandra in 2009, have won the Preakness.
6. No horse was faster than Secretariat.
On June 9, 1973, Secretariat didn't just become the first horse in 25 years to win the Triple Crown—he may also have blazed the single greatest performance in horse racing history. After winning the Kentucky Derby in a record time that still stands, "Big Red," as he was known, set a world record for a mile-and-a-half distance on a dirt track at 2 minutes, 24 seconds. The overwhelming favorite, at 1-10 odds, crossed Belmont's finish line an unfathomable 31 lengths in front of the field. Secretariat was such a star that he was the only non-human on ESPN's 100 Greatest Athletes of the Twentieth Century.
7. African-American jockeys dominated the early history of the Triple Crown.
While there are few African-American jockeys in horse racing today, that was not the case in the early years of the Triple Crown races. In the inaugural Kentucky Derby in 1875, 13 of the 15 jockeys—including Oliver Lewis, who rode Aristides to victory—were black. Fifteen of the first 28 Derby-winning jockeys were African-Americans, including three-time victor Isaac Murphy. During the course of the 1890s, Willie Simms became the only black rider to win all three of the Triple Crown races.
8. The Belmont Stakes is the oldest and longest Triple Crown event.
New York banker August Belmont established the Belmont Stakes, which was first run at Jerome Park in the present-day Bronx, in 1867. The race predates the Preakness (first run in 1873) and the Kentucky Derby (first run in 1875). At a distance of a mile and a half, it is the longest of the three races.
9. On five occasions, betting on the Belmont Stakes was as easy as flipping a coin.
While a field of 12 will race in the 2012 Belmont, there were five times when the race had only two horses in the field: 1887, 1888, 1892, 1910 and 1920.
10. The Belmont Stakes favors inside-post horses and favorites.
Looking to put a sawbuck or two on the Belmont? Here's some history. Since 1905, the most winners, 23, have come out of the No. 1 post. Street Life will have the inside post for the 2012 Belmont. Also, the race often goes to form. Of the 143 previous runnings of the Belmont, the betting favorite has won 61 times, nearly 42 percent of the races.
Racing from Home
with
Jerry Bailey and Randy Moss
Bob Baffert talks Kentucky Derby 2020 prospects 
 NBC Sports
The country's most famous horse race is the latest sports event to be impacted by concerns about the coronavirus pandemic.
On Tuesday, Churchill Downs Incorporated CEO Bill Carstanjen announced the 2020 Kentucky Derby—which was originally scheduled for May 2—has been postponed to Sept. 5:
"Throughout the rapid development of the COVID-19 pandemic, our first priority has been how to best protect the safety and health of our guests, team members and community. As the situation evolved, we steadily made all necessary operational adjustments to provide the safest experience and environment. The most recent developments have led us to make some very difficult, but we believe, necessary decisions and our hearts are with those who have been or continue to be affected by this pandemic. 
"Our team is united in our commitment to holding the very best Kentucky Derby ever and certainly the most unique in any of our lifetimes. While we are always respectful of the time-honored traditions of the Kentucky Derby, our Company's true legacy is one of resilience, the embracing of change and unshakeable resolve."
The 2020 Longines Kentucky Oaks has also been pushed back until Sept. 4.
Jason Frakes of the Louisville Courier Journal reported on March 16 that Churchill Downs was "likely" going to postpone the race from May 2 to Sept. 5.
This year's race is set to be the 146th edition of the annual event that serves as the defining competition on the sport's calendar and sets the stage for a Triple Crown pursuit as the first of three legs alongside the Preakness Stakes and the Belmont Stakes.
It is just the latest marquee sports event to react to the coronavirus, as the NCAA men's and women's basketball tournaments were both canceled and the NBA, MLS and NHL seasons were all suspended, among other developments.
This decision comes after Grace Schneider of the Louisville Courier Journal reported on March 12 that Churchill Downs planned on waiting until closer to race day to choose whether it would postpone the event or hold it without fans.
The track said at the time preparations "are still moving forward. With the event still seven weeks away, a decision will be made closer to that date."
Schneider and Alfred Miller noted the Kentucky Derby has been postponed just once in 145 years—in 1945 when the United States government suspended horse racing during World War II. That year's race eventually happened June 9.
In terms of the actual racing, last year's Kentucky Derby was among the most memorable in recent history.
Country House was awarded the win when Maximum Security was disqualified for blocking the paths of other horses by changing lanes without clearance.
On the same day Churchill Downs announced it's considering "the timing of the 146th Kentucky Derby this year" given the coronavirus pandemic, five-time winner Bob Baffert said he's hearing the Run for the Roses could be moved to the summer or fall.
"Nobody's really sure when anything is going to happen," the trainer said Saturday at Santa Anita Park, according to a release from the park. "Churchill is saying they're not going to run the Derby without the people there, so I'm hearing maybe June or in September."
Baffert's comments came after his Charlatan won an allowance race by 10 ¼ lengths at Santa Anita, putting himself in contention for the Kentucky Derby.
Churchill announced Saturday it has "been working carefully and diligently with relevant health experts and authorities to ensure we make the most responsible decision" regarding this year's Derby, which is scheduled for May 2.
"This is not a decision we take lightly, and we expect to have an update about the Kentucky Derby and additional information on our upcoming Spring Meet in the coming week," the Churchill news release said.
The last time the Kentucky Derby was not raced on the first Saturday in May was 1945, because of World War II. It was held on June 9 that year.
"Whenever they cancel the Masters, that's like the Derby," Baffert said. "I've never seen anything like this. It's kind of scary. Hopefully they can get everything under control."
Along with Charlatan, Baffert has other Kentucky Derby hopefuls in San Felipe winner Authentic and Nadal, winner of Saturday's Rebel at Oaklawn Park.
Rebel Stakes analysis
Jay PrivmanMar 15, 2020
Barbara D. LivingstonNadal earned a Beyer Speed Figure of 96 for his victory in the Grade 2 Rebel.
Grade 2, $1 million Rebel Stakes, 1
1/16 miles, Oaklawn Park, March 14, 2020
(50 Derby qualifying points for a win, 20 for second, 10 for third, 5 for fourth)
Winner: Nadal, by Blame
Trainer: Bob Baffert
Jockey: Joel Rosario
Owners: George Bolton, Arthur Hoyeau, Barry Lipman, and Mark Mathiesen
Beyer Speed Figure: 96
One of the earliest handicapping factors one learns, and which has stood the test of time, is that pace makes the race, and there is no finer example of that concept than this performance by NADAL. His Beyer figure is perfectly fine, but when viewed through the context of how this race unfolded, and what he had to do to win, this performance rates as one of the best seen on the current Derby trail.
Nadal had the rail draw and had to be sent along to take the lead. He set swift fractions of 22.89 seconds for the quarter and 46 seconds for the half. AMERICAN THEOREM was right with him through those fractions; American Theorem wound up getting beat more than 27 lengths. NO PAROLE, who was with those two through the first quarter, was beaten nearly 50 lengths. After disposing of those two, and having two other rivals make bids a quarter-mile out, Nadal had to hold off the longshot EXCESSION, who was last early and was able to rally into that scalding pace. Nadal turned him back, too. All this in his first race around two turns, first on an off track, and in only his third start while having to ship.
Nadal won his debut Jan. 19 at Santa Anita and then came back three weeks later, with a mere half-mile work in between, and still beat a quality field in the seven-furlong San Vicente. With five weeks between starts heading into the Rebel, he was trained far more aggressively – workouts of six, seven, and five furlongs, all best of the morning, all with requisite gallop-outs. He needed that extra conditioning to pull this off, but he couldn't have done it if he wasn't a top-class horse.
He's an imposing animal, and his speed allows him good early positioning. Owing to his draw this time, he had to go. If he ever gets a stalking trip where he doesn't have to be sent along through wicked fractions, look for his Beyer to jump.
:: KENTUCKY DERBY 2020: Derby Watch, point standings, prep schedule, news, and more
In this race, Nadal used his good speed to take the lead, with No Parole and then American Theorem right alongside him heading into the first turn. He was sent along to maintain a slight lead over American Theorem down the backstretch, started to inch away from American Theorem while rounding the far turn, spurned bids from THREE TECHNIQUE and SILVER PROSPECTOR near the top of the lane, then held safe Excession while he and Excession drew well clear of the rest of the field. He remained in front on the gallop-out, too.
Excession, who finished second, was the beneficiary of the fast pace. He also likes an off track, as he had a win and a third in two prior starts on wet tracks. He has no early speed and went into the first turn at the back of the field while saving ground. Far back down the backstretch, he began to advance on the far turn while continuing to save ground, then had to wait a bit in traffic nearing the quarter pole. He got through inside of Silver Prospector and Three Technique coming off the bend, angled out to take a run at Nadal, but never could get past the winner while slightly drifting out. This was definitely his best race yet, though the pace and off track helped his cause.
BASIN, who was third, saved ground around the first turn while under a snug hold while following the early pacesetters. He seemed a bit keen, understandable as this was his first start in more than six months and his first around two turns. He was more settled going down the backstretch, went into the far turn in the two path, just outside stablemate Silver Prospector, got shuffled back nearing the quarter pole and had to angle to the three path, kept to his task and finished well between rivals. This was a deceptively good race considering the layoff. He can move forward. But whether he wants 10 furlongs is still a question. He definitely likes an off track, as his Hopeful win was earned in the slop.
Three Technique, who was fourth, was three paths wide around the first turn while following American Theorem, never could drop over down the backstretch, and went into the far turn in the four path. He ranged up menacingly outside Nadal and American Theorem rounding the turn, but couldn't go with the top two through the lane and lost the show position late.
COACH BAHE, who was fifth, lacked speed and was in front of only Excession around the first turn. He remained well back down the backstretch, moved closer while in tandem with Excession three furlongs out, was angled to the four path midway on the turn, was under an aggressive drive in upper stretch but flattened out the final furlong.
Silver Prospector, who was sixth, raced between Basin and Three Technique around the first turn, then eased back between those two heading into the backstretch and was guided to the rail. He raced inside Basin while following Nadal around the far turn, looked to be in position to pounce heading off the bend, but not long after dropped back between Excession and Three Technique and steadily retreated.
American Theorem, who was seventh, bobbled slightly leaving the gate but used his good speed to advance into the first turn and prompt the pace initially from the three path. He moved past No Parole heading into the backstretch and engaged Nadal from the six-furlong pole all the way until midway on the far turn, when he began to weaken. By the time he turned into the stretch he was exhausted from his early efforts and was allowed to coast home.
No Parole, who finished last of eight, broke best and went into the first turn between Nadal and American Theorem. He eased back from between those two six furlongs out, entered the far turn in the three path while just inside Three Technique, but weakened before reaching the quarter pole and quickly retreated.
____________________________
2020 Road to the Kentucky Derby Point Standings
Jerry's Top 10!
 Kentucky Derby Top Ten 2020
1.Tiz the Law
2.Nadal
3.Authentic
4.Charlaton
5.Honor A.P.
6.Ete Indian
7.Sole Volante
8.Thousand Words
9.King Guiermo
10.Independence Hall