ARCHIVE: FOCUS ON FASHION 2016

 coffeebreakwithfriendswebsite@gmail.com
FOOD FACTS – RECIPES – FIT AND FABULOUS – SHOP TILL YOU DROP –
   – FASHION – HEALTH AND WELLNESS –FITNESS –
 MENS FASHIONS – BEAUTY –INSPIRATION – PARENTING  –
FOCUS ON FASHION
-ARCHIVES-
This Seasons New Looks!
I agree to disagree...
Wedges will always be on our KEEP LIST!
Love this color!…and the Velvet adds elegance…
and yes you can still wear this combo after the Holidays !
Stripes,…in Black and White…the perfect combo!  
Earthy Colors are big this Season…
Even for Resort Wear
For more Fashion Tips for 2017
check our Personal Styln Page!
click ↓ here
ADD A LITTLE SPARKLE
TO YOUR HOLIDAY SEASON!
A little Velvet plus a touch of Sparkle is the perfect combination for your Holiday Style!
Wear Red  for National Heart Disease Month!
Add a little gold or leopard to complete your look!
TRANSITION INTO FALL!
HOW TO TRANSITION YOUR WARDROBE FROM SUMMER TO FALL
Add a Bluejean Jacket to your summer maxi and your good to go…
Browns and Greys with white jeans create a perfect transition look!
Off the Shoulder long sleeved tops are a Fall Favorite!
 Add a Sweater and Boots
with your favorite jeans or tights and your good to go!
A Leather Bomber Jacket not only looks great
but adds a bit of warmth for those cooler days of Autumn !
Leggings,…Scarves,…Sweaters, and Boots equal a perfect fall combo!
Love this line…
Comfort,…Classic…and Very Stylish!
My favorites are their long flowing cardigans!
*************************
ZZZZZZZ
A DAY AT THE RACES?
Look your Winning Best…
WHICH TYPE OF HAT FOR YOUR FACE SHAPE
For more Thoroughbred Horse Racing attire
ZZZZZZ**********
TOP DESIGNER LOOKS FOR
SUMMER 2016!
Need a little help finding that perfect outfit for that big event?  
Let our PERSONAL STYLIST HELP YOUR FIND
THAT PERFECT LOOK FOR THE SPRING/SUMMER SEASON!
 CHECK OUT OUR PERSONAL STYLIN PAGE!  
Do you have a personal tip that you'd like to share with our visitors?…
or a question for our PERSONAL STYLIST team?
WOULD YOU LIKE TO PURCHASE ANY OF THESE ITEMS?
e-mail us at:
FOCUS ON THAT SPECIAL OCCASION!
OR ADD A LITTLE RUFFLE…
AND DON'T FORGET THE BLING…
For more
HOLIDAY FASHION TIPS
visit 
Merry Christmas!
**********
FALL FASHION GUIDE 2015
ADD A LITTLE LEOPARD WITH YOUR RED 
THE PERFECT MATCH!
A NEUTRAL SHOE MAKES YOUR LEGS LOOK MILES LONG!
GOLD ACCESSORIES FINISH THE LOOK!
FLARES ARE BACK!
Must Have Shoes 
and What to Wear With Them
SNEAKERS
Sneakers in general are showing up everywhere this summer…
A WOMAN CAN NEVER
HAVE TOO MANY HANDBAGS!!!
WONDER WHAT TO WEAR
TO THAT SPECIAL EVENT?



 HAVE A WONDERFUL HOLIDAY!
*********
YOUR FALL STAPLE!
BOOT GUIDE 2014:

LOVE THESE…SOOOOO COMFORTABLE!…
ESPECIALLY WITH A THICK SCRUNCHED SOCK… AND LONG SKIRT…RETRO!
CHECK OUT HOW TO WEAR THE OVER THE KNEE BOOT ON OUR PERSONAL STYLN PAGE…
CLICK ↓ HERE
SHOP ↓ HERE  
SHOP   ↑  HERE!

FALL PREVIEW
2014!
 SHOP THESE TRENDS CLICK  ↑ HERE
SHOP THESE TRENDS
CLICK  ↓ HERE 








  SHOP THESE TRENDS CLICK ↑  HERE
SHOP THESE TRENDS
SHOP THESE BOOTS
CLICK  ↓ HERE

********
SUMMER TRENDS 2014…
 IT'S ALL ABOUT

 

C

O

L

O

R

S

!
ALSO THIS SPRING/SUMMER…





RESORTWEAR 2014




 













10 Instantly Glamorizing Dress-Up Tips

LOOK YOUR BEST ON THAT SPECIAL NIGHT OUT…
By Woman's Day Staff
We all want to look our best during the holidays, one of the few times a year we reunite with the good majority of our family and friends. If you need a little beautifying boost, you're in luck. Here, a few easy styling tricks that will amp up your party look in no time, including how to obtain a fresh-faced glow to how to slim your entire upper body—plus 8 more tried-and-true fashion favors.
1. Wear a simple, elegant updo, like a sleek, polished ponytail.
Hint: Keep frizz and flyaways under control with a lightweight shine serum. Our favorite? Citré Shine's Anti-Frizz Spray Laminator. ($3.99; Drugstore.com)
2. Luminous skin is your best accessory.
Hint: Sweep highlighting powder in soft pink (like Benefit's Powderflage) under your eyes and along cheekbones to brighten your face. ($28; BenefitCosmetics.com)
3. When in doubt, wear black. 
It always looks chic. Hint: Wear an eye-catching black top like this one from The Limited. It has sophisticated detail at the neck, plus a touch of shine. ($49.50; TheLimited.com)
4. Be festive—paint your nails red.
Hint: Apply a base coat first to prevent the deep color from staining nails.
5. Wear a statement ring to dress up a party look.
Hint: We love Fred Flare's Jumbo Cocktail Rings set. It has six rings in different jewel tones, so you can match any outfit. ($22; FredFlare.com)
6. Less is more.
 Hint: Pick the feature you want to play up (eyes or lips) and keep the rest of your look simple.
7. Flashy, fun jewels add excitement to any plain top or dress.
Hint: Stick with a common theme when wearing jewelry. Here, jewel tones unite these silver and gold baubles.
8. Don't be afraid to show off legs and arms.
Hint: Apply a body lotion with a bit of shimmer to décolletage, arms and legs for some exciting sparkle.
9. Go bold and wear showstopping earrings. 
Hint: Try a pair that catches the light. We love these beaded chandelier earrings from Target. ($7.99; Target.com)
10. Keep brows well groomed—they're the frame for your face.
Hint: In a pinch, Aquaphor (ointment for chapped skin) can be used to keep eyebrows in line. ($5.49; at drugstores)

Read more: Holiday Fashion Tips at WomansDay.com – Style Tips – Woman's Day
IF YOU FEEL BEAUTIFUL…YOU'LL LOOK BEAUTIFUL!
YOUR FASHION STATEMENT SHOULD BE A STATEMENT
OF THAT SPECIAL YOU!
**********
FALL 2013
TREND REPORTS
Whether pretty in pastels, borrowed from the boys, or befurred, coats are one of our Fall Fashion must-have's
But extreme outerwear is only part of the story.
Also in the air:
Lady Like and Lace, 50 Shades of Grey, Better than Biker Leather,
Everyone's still Wild about Animal Prints…pair with Red for a Hot New Look…
For more Fall Fashion Trends read our top 10 list below!
coffeebreakwithfriends
FALL COAT GUIDE …
LET OUR PERSONAL STYLIST
FIND THE PERFECT COAT FOR YOUR PERSONAL LOOK!
Contact us at:
TOP 10 FALL TRENDS!
.
1.LEATHER
 This fall you have to add a little leather or faux leather to your wardrobe…
Black seems to be the most sought after color and we're seeing it on coats, dresses, jeans, legging, shirts, sweaters…
But leather in all colors seems to be Hot this season!


2.  Winter White
"More is more" might be the color motto for the street-style set,
but on the runway this season, head-to-toe winter white made one of the strongest impressions.
Easy to assemble at any price and season-spanning,
this addition always looks classy and great with a little end of summer tan!




3.  PENCIL SKIRTS
Pencil skirts are trending big this fall…especially in basic black.  
They can be worn short, above the new, or in the Hot New Midi Length.  
Our favorite has a touch or real or faux leather!  
Pair with black tights and  heeled booties or pointy toed pumps for a long lean look!
4.  THE STATEMENT COAT
Statement-making outerwear manifested itself in a bevy of ways this season
(think bold furs, oversize parkas, and cool leathers).
DON'T be afraid to experiment with various colors, lengths, and textures.
DO consider the rest of your outfit when rocking these coats. Keep everything else simple.

STATEMENT JACKET TIPS…
v=
5.  POINTY TOED PUMP

Sleek, sophisticated and ladylike, the pointy-toe shoe is coming back strong, pushing several seasons' worth of chunky platforms toward the back of the closet.  The Classic Black  Pointy- toed Pump goes great with the new pencil skirts, … adding a little bit of height and class to any outfit …These pointy-toed shoes can make you look taller, longer, leaner and more graceful.
One of the best attributes of the shoe, which can also be fashioned with a kitten, mid-height or flat heel, is that you can wear it with just about anything…and the lower heel can be a bit more comfortable for those of us who opt for comfort.
 Pair these trendy shoes with cropped pants or midi skirt, a full or pencil skirt, a sheath dress and even the boyfriend jean. For a trendy outfit, dress up a look of skinny jeans, T-shirt and lightweight leather jacket with a pair of pointed stilettos, the whole idea of juxtaposing the feminine  look with the more tough edgy look is a huge trend.
While "anyone and everyone" can slip into the style there  are things to consider:
A skinny heel, for example, can make heavy calves or ankles look heavier, so women might want to consider a wedge or stacked heel instead. Also, an elongated toe box can look "a little witchy" on shorter women, she said, urging wearers to "keep the point in proportion with your height."
The pointy toe will make everything in your closet look new again, Andrews said, and perhaps even give your psyche a boost!




6.  LADY LIKE LACE

Once reserved for lingerie trim only, this fabric is staging a comeback,
showing up on everything from sleek day dresses to frilly weekend tops.


7.  WILD ABOUT ANIMAL PRINTS

DON'T put away your leopard print just yet.
Yes, you read that correctly. One of fall 2013's hottest trends is already in your closet.
DO play with different colors of leopard this season.
Classic brown and black will always be in style, so have a little bit of fun and choose a pink or red version instead.
And speaking of Red…Add a touch of Leopard with Red for a Hot Season Look!
but DON'T overdo it.
A little leopard can go a long way, so stick to one piece featuring the cat print.


8.  RED'S THE NEW NEUTRAL
WANT TO MAKE A GRAND ENTRANCE?…
WELL WE'VE ALL HEARD ABOUT THE LADY IN RED!


9.  STATEMENT NECKLACES
Rules and guidelines for styling statement necklaces:
This stand out piece looks best when styled with a simple outfit. Styling your go-to little black dress with various statement necklaces is a fabulous way to add a trendy twist to an old classic.
Keep the rest of your jewelry simple, especially your earrings. You don't want to look like a little girl who overindulged in her mom's jewelry box. By keeping your jewelry simple, you are letting the statement pieces speak for themselves.
If you have a larger bust, it is important to opt for shorter necklaces that don't lie directly on your chest.
When choosing a bright colored necklace, think of the colors that you wear the most frequently and purchase a necklace that will compliment your existing wardrobe.
Store your oversized necklaces on hangers (like this decorative pearl hanger!) to keep them from tangling, bending or breaking. This will keep your necklaces from sliding and clumping together .
FOR MORE ON THIS TREND VISIT
 10.  PURPLE REIGNS
 Crimsom, violet, plum,… purple in all shades at the Fall 2013 collections.
Tom Ford, Marchesa, Alberta Ferreti, and many others have created many of their designs
based on the color of power. An assured style investment this year.


 50 Shades of Gray
The refined neutral dominated the runway in the form of tweed coats, nubby knits, tailored trousers, and patrician dresses.
So it was refreshing to see a gray with a touch of whimsy ,.. And, hey, we'll never say no to SPARKLES!!!







MORE FASHION TIPS!
THE JUMPSUIT IS STILL A GREAT ITEM TO HAVE IN YOUR CLOSET…
OUR FAVORITE IS IN ELONGATING BLACK…
PAIR IT WITH A GREAT PAIR OF HEELS AND IT MAKES YOIR LEGS LOOK AS IF THEY GO ON FOR MILES!
11 FASHION TIPS TO FLATTER ANY BODY TYPE
Whether you're curvy, boyish, petite, or full-figured,…
these tricks will help you look your best both at the office and when stepping out for the evening.
By Harper's Bazaar Staff
Curvy:

All Eyes on the Waist  Feminine clothes that enhance the hourglass are always flattering.
Go trim. To accentuate your figure, wear formfitting dresses and skirts that are cut diagonally or on the bias. They should nip in at the waist, hug the hips, and fall loosely over the thighs and calves.
Try it tailored. A-line shapes will downplay your lower half. Choose structured pieces with flare that isn't too dramatic; an exaggerated trapeze shape won't do you any favors. Whatever you wear on top, make sure it's slim and cut close to the body to best balance a fuller-cut lower half.
Work the middle. Your waist should always be well defined. A cinched-in middle never fails to flatter; it highlights your womanly figure. Wear a belt or choose pieces with details like beading or ruching at the waist.
Select solid shades and color-blocking. A tonal look proves to be a winning choice. Black is always flattering, but that doesn't mean color should be avoided. Add bits of brights in the right places, mix and match solid, and avoid eye-popping patterns. Simple shades like neutral brown, black, and navy look best.
 Show (a Little) Skin at Night  Be tactical about where it is revealed. A slit on the side of a gown can be sexy and slimming, while showing lots of leg offers a long, lean look. Highlighting your décolletage also looks sultry without being too provocative.
Fuller Figured:

Try Draping – Consider simplicity, subtle sexiness, and a little structure.
Don draping shapes. While a structured look always works, pliable fabrics like jersey can be your best friend. You can wrap, twist, and gather a soft, stretchy fabric around your body so it highlights some parts and hides others.
 Tailored Looks for Daytime
Choose close-to-the-body cuts. Caftans and sack or boxy shapes will only add pounds. Look for tailored pieces like fitted button-ups, straight skirts and trousers, and wrap dresses that skim the body and give the waist definition.
Keep it streamlined. Your clothes should be sleek — frill free and not overly adorned. Think flat-front skirts and pants, as heavy pleats and too much volume look extra-bulky. Pick tops that are relatively simple, without layers of ruffles and embellishment.
Solid Colors for Evening
Solid hues in lights or darks will serve you well. But don't avoid brights altogether. A rich red is always striking; ditto lush jewel tones. Big prints aren't best, so go monochromatic to create the slimmest line, or wear simple, contrasting shades like black and white.
Boyish:
Trick the Eye with Details
The key is to create womanly curves and definition.
Enhance your figure. To transform your slender physique into a more curvy shape, accentuate your middle and create the illusion of a fuller bust and hips. That means always define the waist, whether it's with a dress that cinches, a top with a drop waist, or a gown with a distinct Empire line. V-necks emphasize cleavage.
Trick the eye with details. Accents like wide belts, ruching, and plays on color will give a touch more roundness to your shape. The same goes for a mix of textures: A combination of fabrics like lace, satin, velvet, cotton, and wool adds complexity to any silhouette.
Add Feminine Flourishes
Pieces with pleats, poufs, and peplums add ladylike definition. The same goes for anything with adornment. Ruffles, beading, and bows all offer a feminine boost to your figure. Balance anything with a lot of personality or dimension by pairing it with something more streamlined.
Play Up the Prints–
Don't shy away from bold and intricate patterns.  Florals, stripes, and graphics will give depth and character to a silhouette, but remember to keep it in check.  Choose refined motifs in classic colors to keep from going overboard.
PETITE:
Select Solids for Daytime
Keep your look sleek and chic, and avoid very busy prints.  You don't want to get lost in a loud pattern.  Mixing solids works, and subltle details can add personality, but stay away from things, like overly ornate embellishment that will detract from your figure.
Try Textures at Night
Plush fabrics like brocade, blevet, silk, lace and chiffon can add character and fullness in the right places and combining different fabrics will increase the richness of your look.  Shun lots of layers however, because your petite figure will look too loaded down.  When in doubt at three-inch heels!
Read more: Clothes for Different Body Types – Clothes for Curvy Figures – Harper's BAZAAR
Follow us: @harpersbazaarus on Twitter | HarpersBazaar on Facebook
Visit us at HarpersBAZAAR.com
CHECK OUT THE SO SLIMMING LINE AT CHICO'S…
THERE PENCIL SKIRTS ARE AMAZING!
v=
From…BLOOMINGDALES



FIND THESE JEANS AT ZAPPOS CLICK BELOW

For purchasing information contact us at:
 coffeebreakwithfriendswebsite@gmail.com
or click the  AdS above!
AS THE WEATHER WILL BE GETTING COOLER…
TRY THESE SUGGESTIONS TO STILL LOOK HOT!
BLACK AND WHITE…
THE PERFECT PAIR!

MAXI'S ARE A GREAT TRANSITION GO TO
 THROUGHOUT THE FALL!
Wear them with flats or wedges and don't forget to throw on a drapey sweater or vest to finish the look…and on those cooler days of fall just throw on a big bulky sweater over your dress, a blue jean or leather jacket…and  switch your sandals for a pair of boots for a great bohemian look!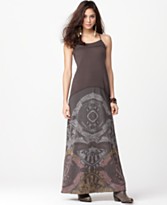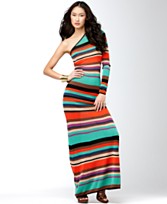 TOP WITH A  JEAN JACKET, LEATHER JACKET,
OR A GREAT DRAPEY SWEATER!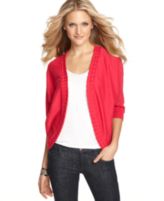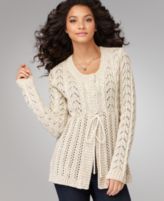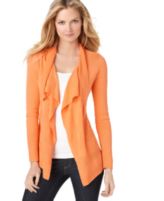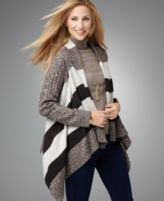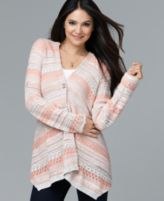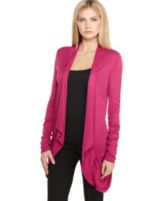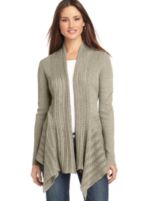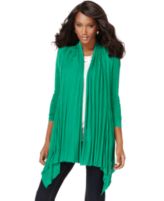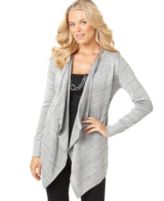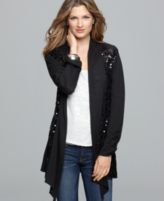 CLICK ADS BELOW TO SHOP FOR THESE GREAT LOOKS 
OR 
CONTACT OUR PERSONAL SHOPPERS
TO HELP YOU FIND THAT SPECIAL LOOK JUST FOR YOU!
For help and assistance please e-mail us at: