ARCHIVE: BEAUTIFUL SKIN TIPS 2016
HOME –
SHOP TILL YOU DROP – FOOD FACTS – RECIPES –
 – FASHION – PERSONAL STYLIST –
 HEALTH AND WELLNESS –FITNESS – SPORTS –MENS FASHIONS –
 BEAUTY –INSPIRATION – PARENTING  –
e-mail us at: coffeebreakwithfriendswebsite@gmail.com
Contact our Personal Styln team for any  help or guidance
you may need in finding these products,
where to purchase or get your best deals,…
plus let us assist you in updating your look!
HOW TO APPLY MAKE-UP LIKE A PRO…
=
The Ultimate Guide to  Glowy Skin
With all the many strobing, highlighting, and illuminating products out there, it's hard to figure out where to start. Choose one over the other and you can end up with a very different result. Celebrity makeup artist Andrew Sotomayor breaks down exactly which tool and technique is right for you—and explains how to fake perfectly glowy skin, no sun necessary.
Our Coffeebreakwithfriends team likes to add a liquid illuminating product or stick under on cheek-bones, jaw -bones, upper lip cupids-bow, a bit down center of the nose, before a light application of make-up.  Layering can give depth and look very soft and natural,…just remember to BLEND!!!
= ]
NARS ORGASM is an ALL TIME FAVORITE
Speaking of Bronzers…
don't forget the rest of your body for
that all over natural healthy summer glow!
Our CBWF's favorites:
Smells much better than some of the other Self Tanners…
and very natural looking!
One of the best Self -Tanner's…very natural looking!
Just remember to follow your Self -Tanner
application with your favorite moisturizer.  
One that smells nice can hide the Self-Tanner  scent that some have…
and here's a little CBWF's Tip:
Apply an extra layer to outer and
inner areas of your legs and arms for that contoured look…
just remember to follow with that moisturizer to avoid streaking.  You can do this with your neck too!
Suzee 🙂
ORDER ↓  HERE

Always remember that beauty starts from within…
and a dedicated morning and night-time
skin care regimen that includes:
1.– a non- drying cleanser
2. a good toner
3.  a vitamin C cream
4. Glycolic Acid 
5. Hyaluronic Acid Moisturizer
6.  Daytime moisturizer with at least a 30 sunblock
By now, most of us should know that sunscreen is an everyday necessity, like brushing our teeth. No matter where you live or what you do, if your skin sees daylight, it's being exposed to damaging, aging UV rays. [1,2]
What you may not know is that protecting your skin from pollution and helping it manage the constant buildup of dead skin cells is just as important in helping you get (or maintain) that healthy glow. [3,4,5]
With that in mind, the basic products needed in any Essential Skincare Routine are a gentle, soap-free cleanser, an AHA or BHA leave-on exfoliant, and a moisturizer (with SPF for the daytime, without for nighttime).
Step 1: Cleanser
A gentle, water-soluble cleanser is the best way to start your AM and PM skincare routine. Skipping this step keeps the beneficial ingredients in your routine from doing their work. Those with oily to combination skin often find lightweight foaming or gel cleansers ideal, while those with dry or very dry skin should try lotion, oil, or cream variations. Avoid overly fragranced or harsh formulas.
For most faces, the average amount of cleanser needed is about a quarter-sized amount or more, depending on how tenacious your makeup or sunscreen products are. If needed, use a makeup remover before or after your choice of cleanser.
Step 2: A Leave-On Exfoliant
An AHA (alpha hydroxy acid) or BHA (beta hydroxy acid) exfoliant has multiple benefits for skin that go beyond what face or body scrubs can offer. These types of exfoliants help skin manage the excess layer of dead cells, oil, bacteria, and more, all of which contribute to dull, flaky skin, clogged pores, and breakouts.
The amount needed per use will vary by the formula, so defer to the product directions for more info. In terms of how often to apply, many find that the best results come from applying either an AHA or BHA twice daily, morning and night—but less often can still produce great results. Experiment to see which frequency of application works best for your skin.
Step 3: The Daytime (AM) or Nighttime (PM) Moisturizer
For the daytime, your moisturizer must contain broad-spectrum sunscreen protection rated SPF 30+, something your nighttime formula doesn't need. However, both should contain a comprehensive mix of antioxidants and reparative ingredients—these work to help prevent and repair damage and inflammation in skin, as well as ward off free-radical damage from pollution, sun exposure, and other environmental factors. [1,2,3]
Choosing the right moisturizer, no surprise, is dependent upon your skin type—if you have oily to combination skin, look for lighter, less emollient formulas (gels, gel-creams or sheer lotions, for example). Dry or very dry skin should consider richer lotions and creams.
***********
=
=
ORDER   ↑  HERE
BOBBI BROWN'S SECRET
TO THAT GORGEOUS SKIN LOOK!
You've got to see this video,…she shares her great tips for beautiful skin!
v=
CHEEKS & LIPS…
=
SECRETS TO STAND OUT EYES!
=
AD HERE
MORE BOBBI BROWN…
TAKE YEARS OFF YOUR FACE IN 5 MINUTES!
SHOP ↑  HERE
=
FACE TO FACE MAKE-UP GUIDE
Identify Your Face Shape to Contour
v=
How to Contour Your Oval Face
= e
How to Contour Your Round Face
lv=
How to Contour Your Square Face
[lv=
How to Contour Your Heart Shaped Face
=
Purchase Contouring Sets Here
↓
AGE APPROPRIATE
SKIN CARE TIPS FROM THE PRO'S
SHOP ↓ HERE
MAKEUP BRUSHES REALLY DO
MAKE A DIFFERENCE!
OUR TOP 10  FAVORITES!
#1. 
We love her Baked Bronzers!
 No orangey look…Just a Beautiful Translucent Finish!

#2. TIE
Somehow this great CC cream really does keep you looking good when conditions are not perfect!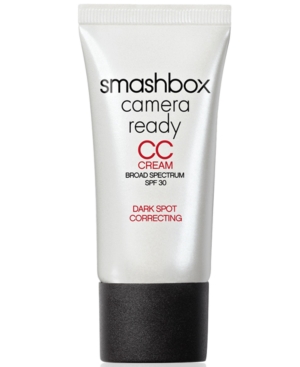 #3.
For a Great Natural Sunkissed Look!…Try Tarte's Cheek Stains…
A little tip…apply it with a powder brush in a circular motion …
it leaves an unbelievably natural glossy finish!…LOVE THIS!!!!
PURCHASE   ↓   HERE
#4.
I know you all can't believe we don't have Dior Show…but really give line a try…
We love the dark pigment…and not having to put coat after coat for long lushous lashes!
…Very impressed!
#5. 
We like this Concealer since it stays on all day…and really does cover those dark areas…
but you do have to use a VERY LIGHT hand in applying since it is sort of thick…
have the sales person show you how to apply…It really does hide those dark circles…:)
#6
We love both of these highlighters…again…will let you choose!
PURCHASE  ↓ HERE
PURCHASE   ↑   HERE 
#7.
Foundations are difficult.  We tried Mineral Powders and Liquids and found they both were good for different reasons.
 So we're going to give you one of each!
And for those of us over 50…
#8
Our favorite glosses have a little plumper in them too!
#9
Speaking of plumping…
Our favorite line filler…
PURCHASE  ↑ HERE
 #10
PURCHASE     ↑    HERE
We love Too Faced Eyeshadows for their great pigment, colors and illuminating qualities!
 OUR HONORABLE MENTION LIST…
LOVE THESE GLOSSES…IT WAS A CLOSE SECOND!
Tarte is a great line…with Wonderfully Natural ingredients!
Our favorite Mascaras were difficult to choose since we love these too!
This Skin Enhancer Make-up give exellent coverage with a dewey look...LOVE IT!
 Perfect for that illuminating GLOW!
Looking for a powder that doesn't leave your skin dry looking?
These Lip Plumper really do work…they do need to be reapplied every few hours …
but at least you control the results!
Love Philosophy!
A close second…we love this brand and this product!
We love Urban Decay's easy glide on eye pencils which offer rich long lasting colors!
OUR FAVORITE SCENTS!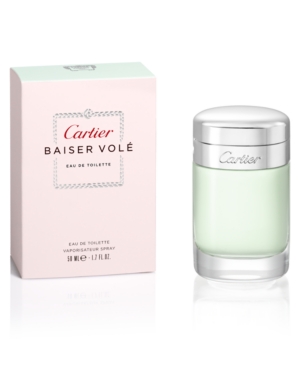 If you like unique fragrances…pair this cologne with one of their other colognes to make your own unique scent!  
We like to pair this fragrance with their Grapefruit cologne…even ad a third,  like mint -jasmine,…
Fabulous!
GREAT GIFT SETS!
Contact our Personal Styln Team if you have any more questions on these products…