HOME –  LIFESTYLE  FASHION – BEAUTY – FITNESS –
HEALTH – RECIPES   REAL GOOD NEW!
BEAUTY 101 
BEAUTY & SKINCARE TIPS!

e-mail us at: coffeebreakwithfriendswebsite@gmail.com
Contact our Personal Styln team for any  help or guidance
you may need in finding these products,
where to purchase or get your best deals,…
plus let us assist you in updating your look!
***************
The Secrets
to
BEAUTIFUL GLOWING SKIN
The key to beautiful glowing skin 
starts with a good cleansing routine.  
Begin with a  good cleanser.
 My suggestions:
Drugstore brands that top the list…
These wipes are great at removing makeup
but always follow with a gentle cleanser.
I love this product!
Love this product too!
Always follow your cleanser with a good toner.
 I use products with anti-oxidents and glycolic acids
like this toner below, which I've been using for years and love it!  
Follow your toner with a Retin A Cream or Glycolic Pads.
 I recommend asking your Dermatologist
for his/her suggestion for your type skin.
And remember it is a must to use sunscreen when using these products!
COFFEEBREAKWITHFRIENDS IS FORTUNATE
TO HAVE  DR. NEIL SCHULTZ JOIN OUR
TABLETALK TABLE OF DISCUSSION
ON TOP SKIN CARE TIPS. 
FOR MORE INFO OR TO ORDER BEAUTY RX PRODUCTS CLICK HERE:
CLICK ↓ HERE:
My favorites:
This product is by prescription only!
Follow your exfoliating treatment with a repair oil, then a rich night cream.
 But which night cream is best for you?  
Choosing this important night time regime can very difficult
since there are soooooo many different types
of product on the market.  
I've included some information below
to help you with this mind-boggling decision.
THE INGREDIENTS YOU NEED
IN YOUR NIGHT CREAM,
ACCORDING TO YOUR SKIN TYPE
Created by Good Housekeeping in collaboration with Caudalie.
Selecting the right night cream can be an overwhelming task,
but there's one thing that can make it a whole lot easier: looking at the ingredients.
Carefully studying the ingredients label on a night cream can instantly
fill you in on whether the product's claims amount to anything.
What's more, a quick skim of ingredients also means you can tailor your
skincare specifically to your needs to create a more honed routine.
Night creams are an important step to any skincare routine,
as this time of the day means our products are able to perform more effectively.
The Good Housekeeping Institute's Beauty Testing and Strategy Manager Clare Durrant says,
'The body repairs itself during sleep,
and some ingredients can accelerate surface cell regeneration overnight.'
So to make your life easier, we've broken down the ingredients
you should look out for, according to the type of skin you have.
Chuck these creams into your basket and you're guaranteed one that packs a punch…

Oily and blemish-prone skin
Those with blemish-prone skin easily become so concerned with the best way to reduce their spots that in some cases, it's made worse by a multitude of unnecessary products. Our advice? Keep it strong but simple.
Clare says, 'Cleanse the skin thoroughly but don't over-stimulate it. Products containing ingredients such as salicylic acid can be useful in controlling sebum. Additionally, retinol, or retinol derivatives are also effective, however,
you should use UV protection if you use retinol based products or medication.'
If your blemish-prone skin is the result of excess oil, opt for night creams that have a light texture. 'Avoid over-stimulating skin. Instead look for night creams that are light, non-comedogenic (won't clog pores) and "oil-free".
Those with mattifying properties will also help to absorb excess oil in the day.'
MORE: A GUIDE TO SPOTS: HOW TO DEAL WITH EVERY TYPE OF BREAKOUT
Anti-ageing
When it comes to anti-aging, there are two products in particular
that help to retain a youthful glow and elasticity to the skin: hyaluronic acid and resveratrol.
Clare explains that hyaluronic acid is naturally present in the skin, and helps to attract and maintain moisture in the skin, giving it a very important role in keeping skin smooth and plump.
'It declines in quality and quantity as we age.
While hyaluronic acid is found in many cosmetic products,
its molecular weight can be large and doesn't always penetrate
the skin deeply. Therefore, it's best to opt for micro hyaluronic acid
has a smaller molecular weight to penetrate deeper into the skin's surface.'
Additionally, Clare says that oxidative stress is known to contribute to skin aging.
'Resveratrol (produced in the stalk of grapevines and other fruits)
is a powerful anti-aging ingredient. An antioxidant, it functions in several ways.
It's a free radical scavenger and has also been shown to
have a synergistic effect with Vitamin E in boosting antioxidant capacity,
with studies have shown improvements in many aspects of skin aging, including firmness and elasticity.'
To restore this, Clare recommends the Caudalie Resveratrol Lift range,
as this contains a mixture of both micro hyaluronic acid complex and resveratrol.
She adds, 'This has been shown synergistically to increase skin cells´
natural hyaluronic acid production, and thus giving a range of anti-aging benefits
such reducing the appearance of fine lines and wrinkles,
brightening, and improving the smoothness and firmness.
Dry skin
As we begin to move into colder months, most of us will begin to notice
the lack of moisture in our skin, meaning it'll feel rougher and look dull.
To restore your skin back to a glowing and healthy appearance,
you should invest in products that will quench it with an intense hit of hydration.
'Humectants (ingredients that attract and retain moisture)
such as glycerin are useful for almost all skin types, especially dry skin,' says Clare.
'Niacinamide and urea are also good choices.'
Another option is to focus on how your skin is losing its hydration.
Clare explains: 'Emollients help soften and slow down the rate that the moisture
is lost from the skin and ceramides can help improve the skin barrier function
by mimicking constituents of skin's bio-lipids.
This will help to slow down the moisture and lessen dry skin.'
My favorites:
********
Like LeMer…but for alot less!
Always remember to include your neck area or 
Décolletage since this area has a tendency to show aging signs early!
neck area or Décolletage since this area has a tendency
to show aging signs early!
since this area has a tendency to show aging signs early!
Some of my other favorites…
these eye patches are miracle workers!
TIPS AND TRICKS FOR MAKEUP OVER 50
=
The Ultimate Guide to  Glowy Skin
With all the many strobing, highlighting, and illuminating products out there, it's hard to figure out where to start. Choose one over the other and you can end up with a very different result. Celebrity makeup artist Andrew Sotomayor breaks down exactly which tool and technique is right for you—and explains how to fake perfectly glowy skin, no sun necessary.
Our Coffeebreakwithfriends team likes to add a liquid illuminating product or stick under on cheekbones, jaw -bones, upper lip cupids-bow, a bit down the center of the nose, before a light application of make-up.  Layering can give depth and look very soft and natural,…just remember to BLEND!!!
= ]
NARS ORGASM is an ALL TIME FAVORITE
Speaking of Bronzers…
don't forget the rest of your body for
that all over natural healthy summer glow!
Our CBWF's favorites:
Smells much better than some of the other Self Tanners…
and very natural looking!
One of the best Self -Tanner's…very natural looking!
Just remember to follow your Self -Tanner
application with your favorite moisturizer.  
One that smells nice can hide the Self-Tanner  scent that some have…
and here's a little CBWF's Tip:
Apply an extra layer to outer and
inner areas of your legs and arms for that contoured look…
just remember to follow with that moisturizer to avoid streaking.
 You can do this with your neck too!
Suzee 🙂
SHOP ↑  HERE
=
FACE TO FACE MAKE-UP GUIDE
Identify Your Face Shape to Contour
v=
How to Contour Your Oval Face
= e
How to Contour Your Round Face
lv=
How to Contour Your Square Face
[lv=
How to Contour Your Heart Shaped Face
=
Purchase Contouring Sets Here
↓
AGE APPROPRIATE
SKIN CARE TIPS FROM THE PRO'S
SHOP ↓ HERE
MAKEUP BRUSHES REALLY DO
MAKE A DIFFERENCE!
OUR TOP 10  FAVORITES!
#1. 
We love her Baked Bronzers!
 No orangey look…Just a Beautiful Translucent Finish!

#2. TIE
Somehow this great CC cream really does keep you looking good when conditions are not perfect!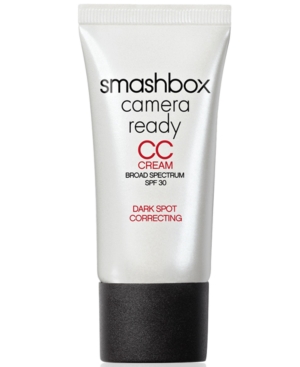 #3.
For a Great Natural Sunkissed Look!…Try Tarte's Cheek Stains…
A little tip…apply it with a powder brush in a circular motion …
it leaves an unbelievably natural glossy finish!…LOVE THIS!!!!
PURCHASE   ↓   HERE
#4.
I know you all can't believe we don't have Dior Show…but really give line a try…
We love the dark pigment…and not having to put coat after coat for long lushous lashes!
…Very impressed!
#5. 
We like this Concealer since it stays on all day…and really does cover those dark areas…
but you do have to use a VERY LIGHT hand in applying since it is sort of thick…
have the sales person show you how to apply…It really does hide those dark circles…:)
#6
We love both of these highlighters…again…will let you choose!
PURCHASE  ↓ HERE
PURCHASE   ↑   HERE 
#7.
Foundations are difficult.  We tried Mineral Powders and Liquids and found they both were good for different reasons.
 So we're going to give you one of each!
And for those of us over 50…
#8
Our favorite glosses have a little plumper in them too!
#9
Speaking of plumping…
Our favorite line filler…
PURCHASE  ↑ HERE
 #10
PURCHASE     ↑    HERE
We love Too Faced Eyeshadows for their great pigment, colors and illuminating qualities!
 OUR HONORABLE MENTION LIST…
LOVE THESE GLOSSES…IT WAS A CLOSE SECOND!
Tarte is a great line…with Wonderfully Natural ingredients!
Our favorite Mascaras were difficult to choose since we love these too!
This Skin Enhancer Make-up give exellent coverage with a dewey look...LOVE IT!
 Perfect for that illuminating GLOW!
Looking for a powder that doesn't leave your skin dry looking?
These Lip Plumper really do work…they do need to be reapplied every few hours …
but at least you control the results!
Love Philosophy!
A close second…we love this brand and this product!
We love Urban Decay's easy glide on eye pencils which offer rich long lasting colors!
OUR FAVORITE SCENTS!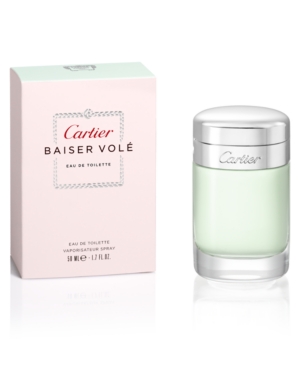 If you like unique fragrances…pair this cologne with one of their other colognes to make your own unique scent!  
We like to pair this fragrance with their Grapefruit cologne…even ad a third,  like mint -jasmine,…
Fabulous!
GREAT GIFT SETS!
Contact our Personal Styln Team if you have any more questions on these products…